Potassium nitrate is a chemical compound with the chemical formula KNO3. It is an ionic salt of potassium ions K+ and nitrate ions NO3−, and is therefore an alkali metal nitrate.
Potassium nitrate has an orthorhombic crystal structure at room temperature, which transforms to a trigonal system at 129 °C (264 °F). It is moderately soluble in water, but its solubility increases with temperature.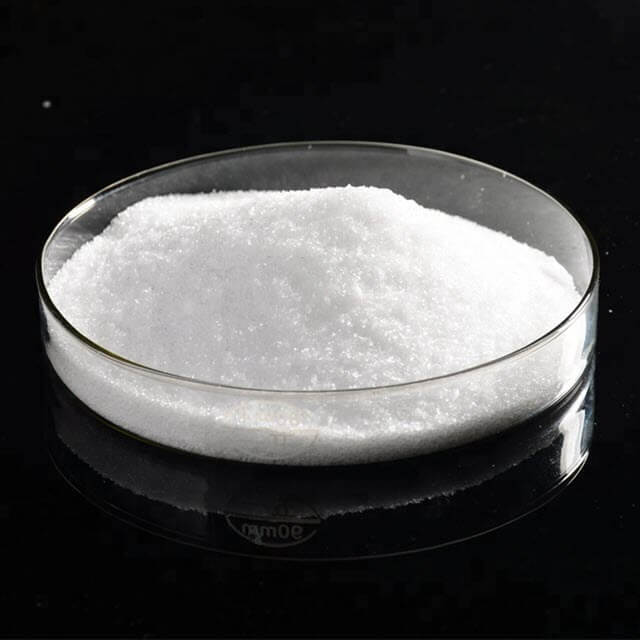 KNO3 Uses
Potassium nitrate has a wide variety of uses, largely as a source of nitrate.
Major uses of potassium nitrate are in fertilizers, tree stump removal, rocket propellants, meat processing, gunpowder, and fireworks.
The Natural Origin of Potassium Nitrate (KNO3)
Potassium nitrate occurs in nature as a mineral, niter. It is a source of nitrogen, from which it derives its name. Potassium nitrate is one of several nitrogen-containing compounds collectively referred to as saltpeter.
A major natural source of potassium nitrate was the deposits crystallizing from cave walls and the accumulations of bat guano in caves. It can be extracted by immersing the guano in water for a day, filtering, and harvesting the crystals in the filtered water.
How to Make Potassium Nitrate KNO3
Potassium nitrate can be made by combining ammonium nitrate and potassium hydroxide.
NH4NO3 (aq) + KOH (aq) → NH3 (g) + KNO3 (aq) + H2O (l)
An alternative way of producing potassium nitrate without a by-product of ammonia is to combine ammonium nitrate, found in instant ice packs, and potassium chloride, easily obtained as a sodium-free salt substitute.
NH4NO3 (aq) + KCl (aq) → NH4Cl (aq) + KNO3 (aq)
Potassium nitrate can also be produced by neutralizing nitric acid with potassium hydroxide. This reaction is highly exothermic.
KOH (aq) + HNO3 → KNO3 (aq) + H2O (l)
On an industrial scale, it is prepared by the double displacement reaction between sodium nitrate and potassium chloride.
NaNO3 (aq) + KCl (aq) → NaCl (aq) + KNO3 (aq)

Where to buy

Potassium Nitrate KNO3



« Back to Glossary Index